Meet Our Staff

Bruce Carper and wife Debby, Pastor
Bruce and his wife, Debby come to us from Main Street UMC in Emporia. Bruce graduated from the University of Virginia (Chemistry '70), and Oral Roberts University, then a UMC Seminary. Debby has retired from Verizon. They enjoy their three grandchildren, the beach, hiking and dancing.
Mary Beth Morris, Administrative Assistant
Mary Beth and her husband, Bobby, reside just outside of the Town of Grottoes. Their daughter, Sarah Paige, attends college in Atlanta. Their son, Tanner, recently graduated college and is working in NC. Mary Beth has worked in several churches and ministries over the years both in this area and in Atlanta, GA. God has placed a passion for ministry and missions on the hearts of both Bobby and Mary Beth who travel to Guatemala and Hope of Life International several times a year.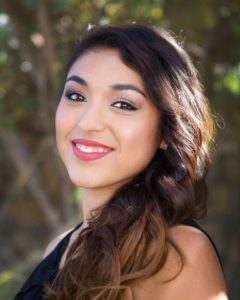 Jessica Rodriguez, Director of Music Ministries
Jessica Rodriguez is currently pursuing a Masters in Music Performance at James Madison University. She holds a BA in Music Performance from the University of Texas at El Paso. She was the founder and director of Divine Revelation Youth Choir in her hometown of El Paso, TX where they participated in several holy celebrations, masses, and four annual Christmas concerts. Although she is a classically trained singer she very much enjoys the contemporary praise and worship scene and is a firm believer that God's word is best understood through music.

Jenny Jiang, Pianist
A native of China, Jenny began her piano learning at the age of six. She obtained her Bachelor's degree from Xinghai Conservatory of Music in China in 2010; received her Master's degree and Artist Diploma in piano performance from University of Tennessee in 2013. Currently, she is pursuing her Doctor of Musical Arts degree at James Madison University. In her spare time, she enjoys chatting with her family via Facetime, watching movies, cooking and reading. Jenny has really enjoyed living in the valley and plans to live and work here teaching on the collegiate level after graduation.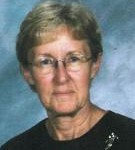 Ramona Evans, Adult Handbell Director
Ramona is a life-long frie
nd of Dayton UMC and has served in music ministry for many years. She and her husband, Phil, run a bed and breakfast in Montazuma c
alled "Spring Creek." Ramona has 2 grown daughters and six grandchildren.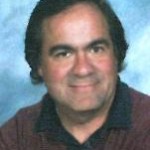 Jeff Weaver, Organist
Jeff also
teaches Sunday School and leads our young children's choir.
He teaches middle school science in Augusta County. We are delighted that Jeff shares his many skills with us.

Graham Witt, Youth Leader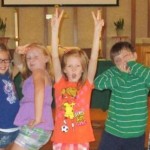 Betsy Hedrick and Jessica Tatro, Young First Followers Leaders
(Kindergarten - 5th Graders)