Meet Our Staff

Jenny Day, Pastor
Rev. Jenny Day was born and raised in Northern Virginia and her parents still live in the house she grew up in. She received her BA at Randolph-Macon College and her MDiv from Union-PSCE (now Union Presbyterian Seminary). Pastor Jenny has been in pastoral ministry for 13 years and has served churches in Manassas, Newport News, and most recently Richmond. The past 13 years have been so full and Jenny is extremely grateful for and humbled by the calling God has entrusted her.
Mary Beth Morris, Administrative Assistant
Mary Beth and her husband, Bobby, reside just outside of the Town of Grottoes. Their daughter, Sarah Paige, attends college in Atlanta. Their son, Tanner, recently graduated college and is working in NC. Mary Beth has worked in several churches and ministries over the years both in this area and in Atlanta, GA. God has placed a passion for ministry and missions on the hearts of both Bobby and Mary Beth who travel to Guatemala and Hope of Life International several times a year.
Nicole Jenkins, Choir Director
A native of New York, Nicole received her MM from The Conservatory of Music at Brooklyn College. She continued her training at the prestigious Renata Scotto Opera Academy in New York and at the University of Vienna for Music and the Performing Arts in Vienna, Austria. While in Vienna, Nicole travelled to Lusaka, Zambia, to assist a missionary in the installation of a sound system. In 2010, she returned to the US to perform with the Virginia Opera. In 2012, she performed as the guest soloist at the 38th Annual Hampton Roads Leadership Prayer Breakfast with guest speaker Congressman Randy Forbes. She is currently working on her DMA at James Madison University.
Yanet Bermudez, pianist
A native of Cuba, Yanet began her musical career at the age of eight in the National School of Arts. She obtained her Bachelor's degree of Music at the University of Arts in Havana, Cuba in 2012; received her Master's degree of Music from the University of Tennessee in Knoxville in 2015. Currently, she is pursuing her Doctor of Musical Arts degree at James Madison University. Her debut with the National Symphony Orchestra of Cuba was in 2006. In 2010, she earned the first price in the solo piano and chamber music competition at the XVII Musicalia International Competition. Mrs. Bermudez has been awarded full scholarships at the University of Tennessee-Knoxville and at James Madison University.
---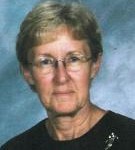 Ramona Evans, Adult Handbell Director
Ramona is a life-long frie
nd of Dayton UMC and has served in music ministry for many years. She and her husband, Phil, run a bed and breakfast in Montazuma c
alled "Spring Creek." Ramona has 2 grown daughters and six grandchildren.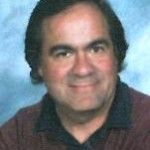 Jeff Weaver, Organist
Jeff also
teaches Sunday School and leads our young children's choir.
He teaches middle school science in Augusta County. We are delighted that Jeff shares his many skills with us.

Graham Witt, Youth Leader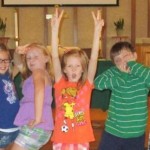 Betsy Hedrick and Jessica Tatro, Young First Followers Leaders